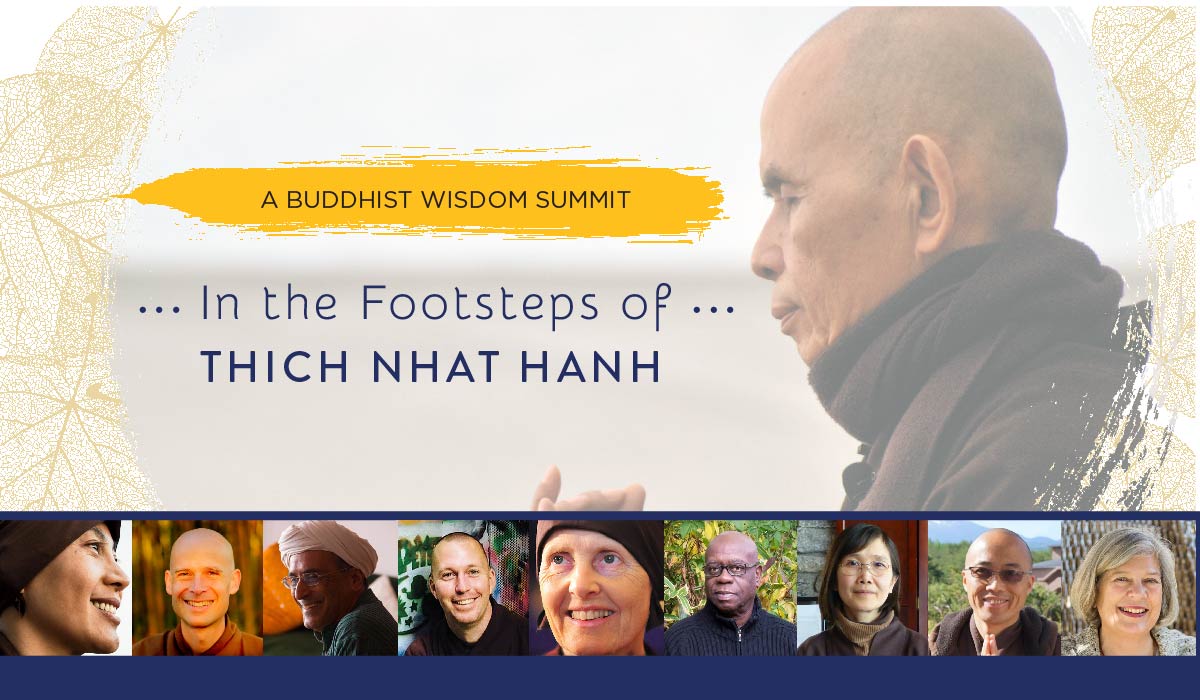 In The Footsteps Of Thich Nhat Hanh
This first-of-its-kind online summit offers you a unique experience of the simple yet profound teachings of Thich Nhat Hanh from those who have trained directly with him to embody the insight and kindness of his lifelong message of peace.
By purchasing the resource package, you can bring a glimpse of the Plum Village world to your home and revisit the full collection of video recordings, guided practices, and reflections again and again.


Explore all the heart-opening teachings from the Summit on your own schedule. Get access to all Summit Sessions, plus a collection of additional resources for suporting your practice when you enroll today.


Here's what participants had to say about this profound online learning opportunity:


"My heart is fuller, my practice deeper, and my sense of gratitude for the life I've been given expanding for having been given this opportunity."
_____
"Fabulous and insightful. Thank you so much for providing this gift of generosity at this stressful, homebound time."
_____
"I am very grateful for these days of deep learning, emotions, calm and peace that [the teachers] have given us. I was able to follow all the talks, exercises, guided meditations and they left a deep resonance in my heart."
Want Lifetime Access to All the Summit Recordings?
If didn't have a chance to see all the sessions you hoped to during the event, or if you want to go deeper with your experience of these profound and helpful teachings, we invite you to consider purchasing the special event Resource Package. 
The Resource Package gives you lifetime access to the entire summit – in video, audio, and transcript – plus a special collection of bonus content to support your practice and reflection for years to come.
Your purchase of the Resource Package makes it possible for us to share more great teachings, including future free online summits like this one.
Certain content copyright © Plum Village Community of Engaged Buddhism, Inc. All rights reserved.