LION'S ROAR, IN PARTNERSHIP WITH SAN FRANCISCO ZEN CENTER (SFZC), IS DELIGHTED TO OFFER SELECT COURSES TAUGHT BY TEACHERS FROM THE SFZC COMMUNITY.
Cultivating the way: the six paramitas
WAS ORIGINALLY PRODUCED BY SAN FRANCISCO ZEN CENTER. WE'RE HONORED TO HOST THIS COURSE FOR YOU NOW.
°
Zen and The Six Paramitas
Zen teachings are an antidote to disharmony. They teach us that if we can learn to let go of our tight grasp on life, our basic buddhanature will respond spontaneously and appropriately to whatever arises, harmonizing with and bringing benefit to all beings.

The Six Paramitas – generosity, discipline, patience, energy, concentration, and wisdom – also known as the Six Perfections, are fundamental virtues or qualities emphasized in many Buddhist traditions, acting as a guide for ethical and spiritual development. By embodying the qualities of the six paramitas, we learn to cultivate harmony, compassion, and wisdom.

In this course taught by Jiryu Rutschman-Byler, we will explore how to cultivate the six paramitas, drawing inspiration from Zen and broader Buddhist teachings. You'll have the opportunity to reflect on the teachings and put them into practice in your own life.

°
The paramitas are an aspiration. A place we want to get to... And the whole time they are understood to be also already within us.

Jiryu Rutschman-Byler


Introduction to The Six Paramitas
In this course, you'll learn how to:
◯
Awaken your propensity for the six paramitas
◯
Cultivate mental stability through mindfulness
◯
Integrate practices that lead to greater harmony
◯
Embody the virtues of the six paramitas
Each paramita has its own section of the course dedicated to it, allowing for a deep understanding of each one individually, and its relationship to the others. You'll learn how to cultivate all six through a rich series of talks and reflections.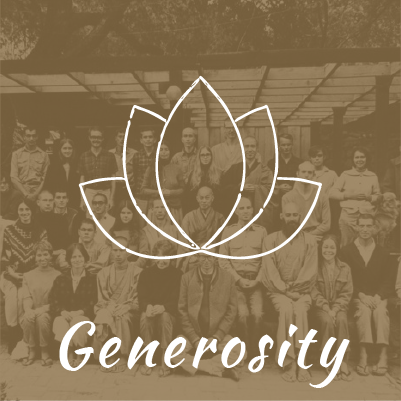 Generosity supports all other paramitas. We'll unpack why this is, as well as the importance of the spirit behind giving, what and how we give, and more.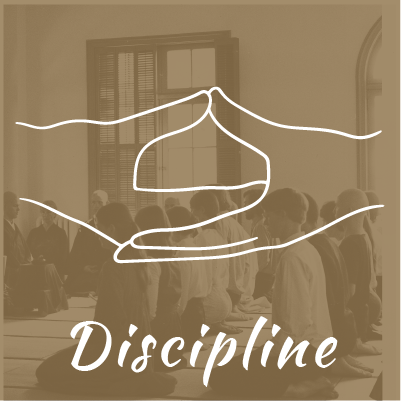 Does what we do really matter? We'll discuss motivations in our practice, fulfilling and breaking precepts, humility, surrender, and repentance.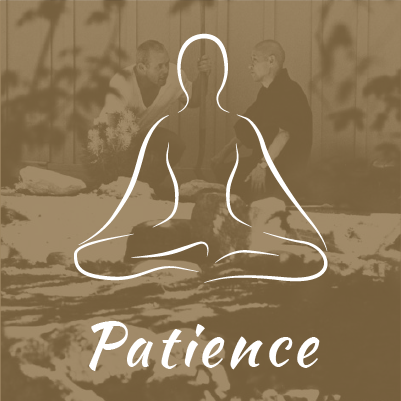 Patience is the great medicine for hatred. We'll cover how to practice it in small ways, why it's the basis of ethics and meditation, the near enemies of patience, and more.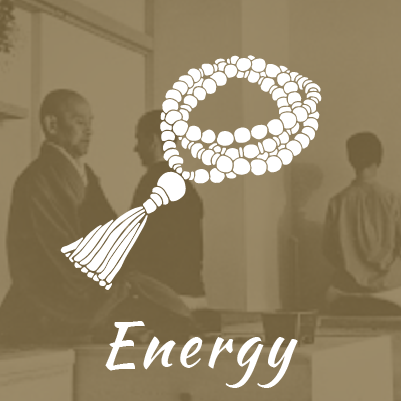 Energy is required for all practice. We'll discuss the relationship energy has to the other paramitas, effective methods of cultivating energy, near enemies of energy, and more.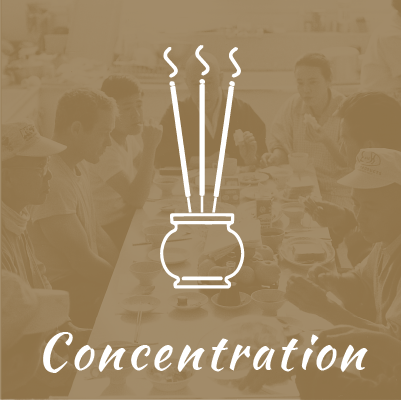 Concentration and meditation go hand-in-hand. We'll cover concentration vs true concentration, why concentration and discipline are two fundamental pillars of practice, how discipline relates to becoming a Bodhisattva, and more.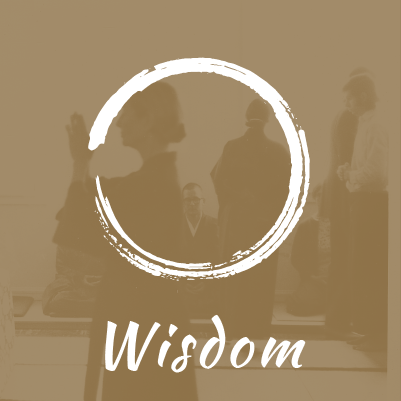 Wisdom is cultivated through the practice of the paramitas. We'll talk about wisdom and how it relates to the other paramitas, how to face wisdom, the wisdom of emptiness, and more.
Thanks to our generous donors, we have a limited number of scholarships available.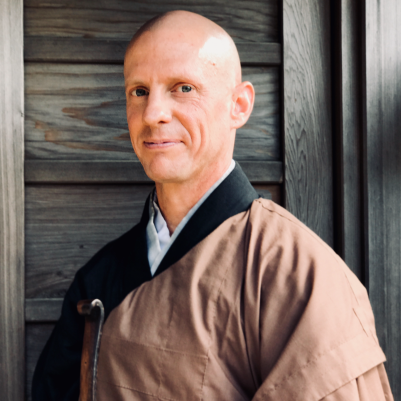 Jiryu Rutschman-Byler is a Soto Zen Buddhist priest and teacher in the lineage of Shunryu Suzuki Roshi, with dharma transmission from Sojun Mel Weitsman. He lives and teaches at Green Gulch Farm Zen Center, where he is the Abiding Abbot. He is also mentor and preceptor to the Montaña de Silencio Sangha in Medellín, Colombia, and for many years served as the head teacher of the Buddhadharma Sangha of San Quentin State Prison.

Jiryu has trained in Zen temples in the US and Japan since 1996. He also holds a master's degree in Asian Studies from UC Berkeley (2014), where he worked under the mentorship of the Group in Buddhist Studies on Buddhist texts in classical Chinese and modern Japanese. His thesis research focused on Nishiari Bokusan and the development of Soto Zen in Japan during the Meiji Period (1868-1912).

He is the author of the book Two Shores of Zen, and his writing has appeared in the Buddhist periodicals Buddhadharma and Turning Wheel.

°
Awakening looks like and sounds like and smells like paramitas. Paramitas fulfilled is a buddhahood, is awakening. This awakening is already perfected in us, in our nature, and yet we must enact and express it.
Jiryu Rutschman-Byler

What The Course Includes
Enroll now to receive this complete collection of study and practice resources.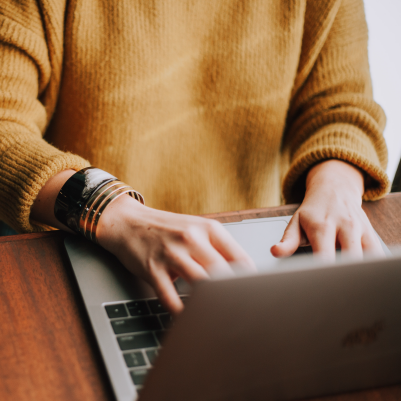 Explore the complete course material at your own pace, on your own schedule.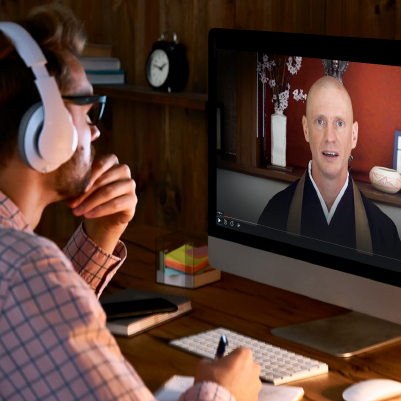 Enrich your understanding through teachings on harmonizing one's own thoughts, emotions, and behaviors on the path of meditation.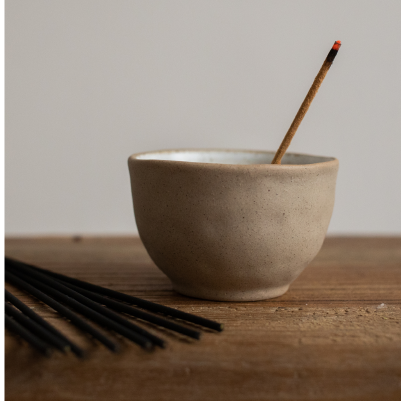 Learn about the role of the Six Paramitas in a variety of Zen meditation techniques.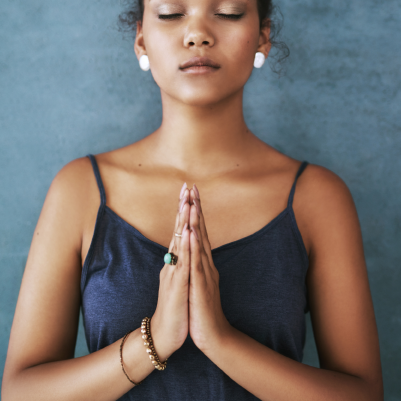 Put the course lessons into perspective through thoughtful guided reflection.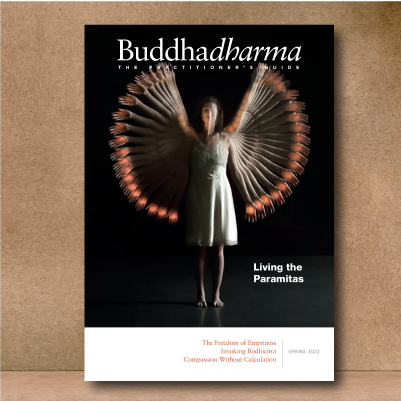 Buddhadharma: The Practitioner's Guide
Living the Paramitas
Get a downloadable PDF copy of our treasured journal, Buddhadharma, on the 6 paramitas, featuring in-depth content from esteemed dharma teachers for enhanced study and practice.

Thanks to our generous donors, we have a limited number of scholarships available.
About San Francisco Zen Center
San Francisco Zen Center was established in 1962 by Shunryu Suzuki Roshi (1904-1971) and his American students. Suzuki Roshi is known to countless readers as the author of the modern spiritual classic, Zen Mind, Beginner's Mind.

San Francisco Zen Center has three practice places: Beginner's Mind Temple, in the vibrant heart of San Francisco; Green Gulch Farm, whose organic fields meet the ocean in Marin County; and Tassajara Zen Mountain Center—the first Soto Zen training monastery on the West coast—located in the Ventana Wilderness inland from Big Sur. These three practice centers offer daily meditation, regular monastic retreats and practice periods, classes, lectures, and workshops.
San Francisco Zen Center is a practice place for a diverse population of students, visitors, lay people, priests, and monks guided by teachers who follow in Suzuki Roshi's style of warm hand and heart to warm hand and heart. All are welcome.
San Francisco Zen Center's programs also reach out to the community, helping prisoners, the homeless, and those in recovery; protecting the environment; and working for peace. Suzuki Roshi's disciples and students of his disciples now lead dharma groups around the country.