Lion's Roar, in partnership with San Francisco Zen Center (SFZC), is delighted to offer select courses taught by teachers from the SFZC community.
Breath: A Zen Guide to the Art of Breathing
was originally produced by SAN FRANCISCO ZEN CENTER in 2018. We're honored to host this Course for you NOW.
Enrich and Vitalize Your Meditation
In meditation and in daily life the breath is always right here—our living connection to the present moment. For thousands of years meditators have been instructed to work with the breath as the heart of meditation practice.
In Breath: A Zen Guide to the Art of Breathing, San Francisco Zen Center teacher Jiryu Rutschman-Byler explores the vital role of breath in Zen and Buddhist meditation, drawing on essential practice instructions directly from the Buddha and Zen teachers including Dogen, Shunryu Suzuki Roshi, and Master Zhiyi.
With clarity, insight, and practical guidance, Jiryu explores the interplay between focused and effortless meditation techniques using the breath. In six weeks of course material, including dharma talks, Zen practice instruction, and both guided and unguided meditation periods, Jiryu walks us through the gates of breath meditation toward a deeper harmony of body, breath, and mind.
°
We can practice and know breath as giving, as patience, as energy, as ethics. For me, this unity of breath and vow, of breath and the warm and compassionate heart, is the bedrock and in some sense the culmination of practice.
Jiryu Rutschman-Byler
What is breath meditation all about?
Whether you have recently started a meditation practice or have a longstanding commitment—and no matter what tradition you follow—the clear and helpful instruction offered in Breath: A Zen Guide to the Art of Breathing will support your study and vitalize your meditation.
What You'll Learn
From settling our busy mind to resting effortlessly in our true nature, the breath offers a gateway to a deeper connection with our lives, the world around us, and ultimately a pathway to uncovering awareness, wisdom, and compassion.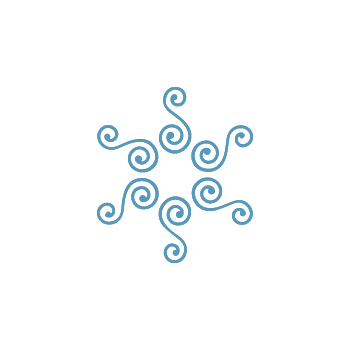 Learn Zen meditation practices including zazen, breath control, shikantaza, and walking meditation.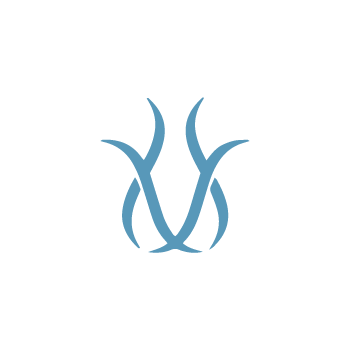 Explore the role of the breath in calming and focusing the mind, and in opening to awareness and insight.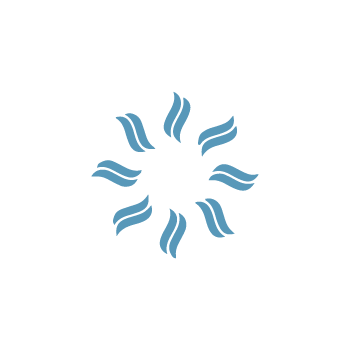 Learn to harmonize body and mind in your everyday life.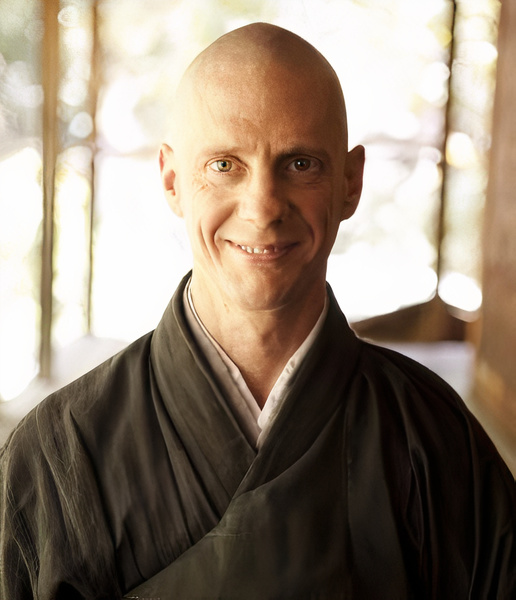 Jiryu Rutschman-Byler is a Soto Zen Buddhist priest and teacher in the lineage of Shunryu Suzuki Roshi, with dharma transmission from Sojun Mel Weitsman. He lives and teaches at Green Gulch Farm Zen Center, where he is the Tanto (Head of Practice). He is also mentor and preceptor to the Montaña de Silencio Sangha in Medellín, Colombia, and for many years served as the head teacher of the Buddhadharma Sangha of San Quentin State Prison.
Jiryu has trained in Zen temples in the US and Japan since 1996. He also holds a master's degree in Asian Studies from UC Berkeley (2014), where he worked under the mentorship of the Group in Buddhist Studies on Buddhist texts in classical Chinese and modern Japanese. His thesis research focused on Nishiari Bokusan and the development of Soto Zen in Japan during the Meiji Period (1868-1912).
He is the author of the book Two Shores of Zen, about his experiences in 2002 to 2004 as an American-trained monk practicing in Japanese Zen monasteries, and his writing has appeared in the Buddhist periodicals Buddhadharma and Turning Wheel.
°
Who counted, who followed, who stopped, who contemplated? We allow the breath to draw us into that fundamental question of the spiritual life: "Who am I, really?"
Jiryu Rutschman-Byler
Course Curriculum
When you enroll you'll receive unlimited access to the complete six-week course curriculum, plus 16 supporting teachings on the breath from great teachers past and present—all available to study and practice on your own schedule.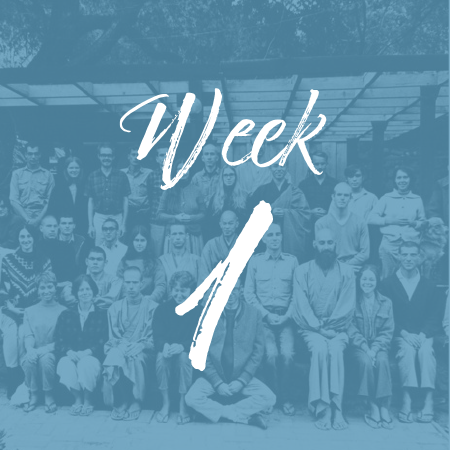 PRACTICE INSTRUCTION:
Breath Counting and Natural Breathing
° Guided Zazen
DHARMA TALK:
Effort or Non-Effort?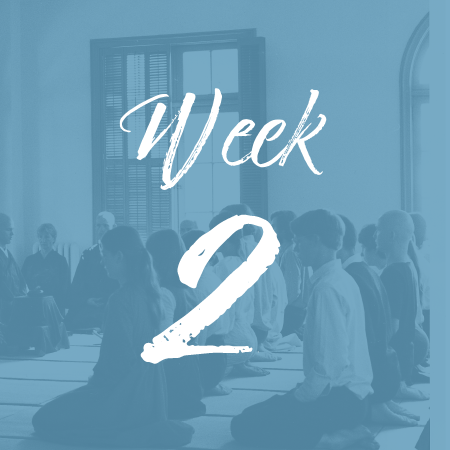 DHARMA TALK: Breathing through Everyday Life
° Slow Walking Meditation
° Fast Walking Meditation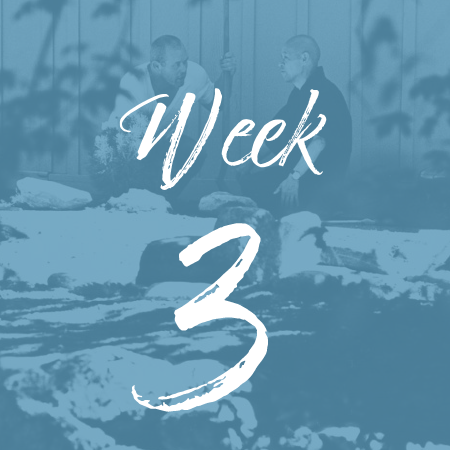 PRACTICE INSTRUCTION:
Suzuki Roshi's Exhalation
° Guided Zazen
PRACTICE INSTRUCTION:
Master Zhiyi on Tuning the Breath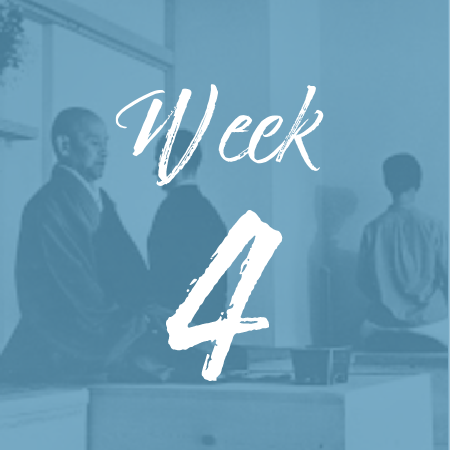 PRACTICE INSTRUCTION:
From Heavy to Light
° Guided Zazen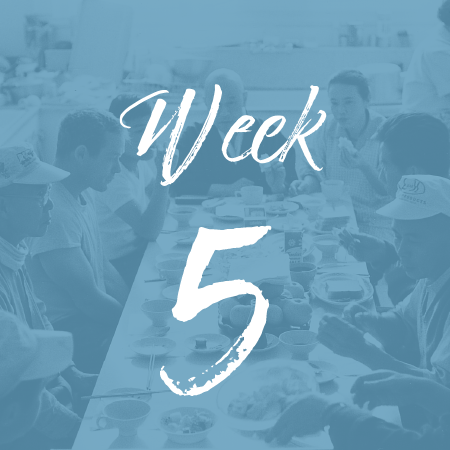 DHARMA TALK:
Calm or Clear?
° Zazen (unguided)
° Bonus: A modern map of meditation styles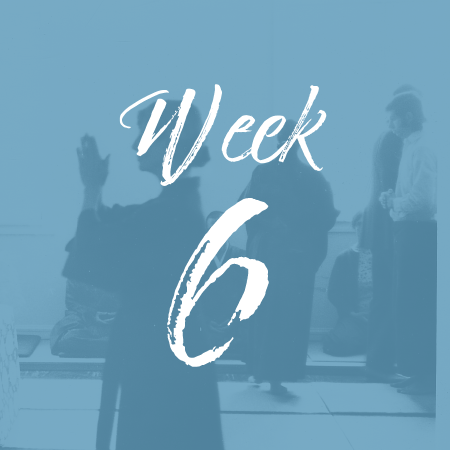 DHARMA TALK:
Dogen & Breath
DHARMA TALK:
Shikantaza & Breath
° Zazen (unguided)
What The Course Includes
Enroll now to receive this complete collection of study and practice resources.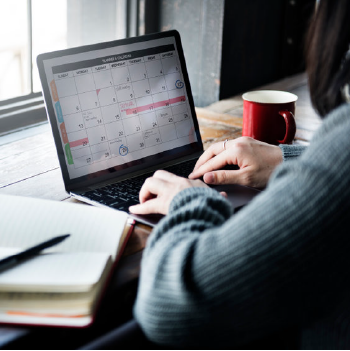 Explore the complete course material at your own pace, on your own schedule.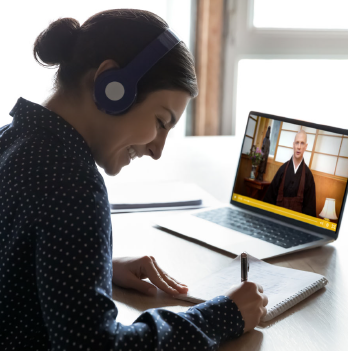 Enrich your understanding through five Zen teachings on harmonizing body, breath, and mind on the path of meditation.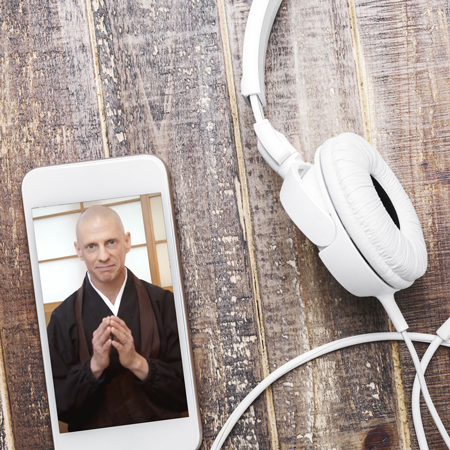 Learn about the role of the breath in a variety of meditation techniques from the Zen tradition.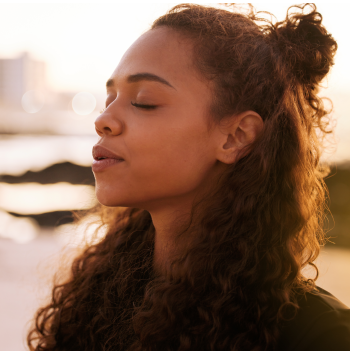 Put your understanding into practice with direct guidance from Jiryu.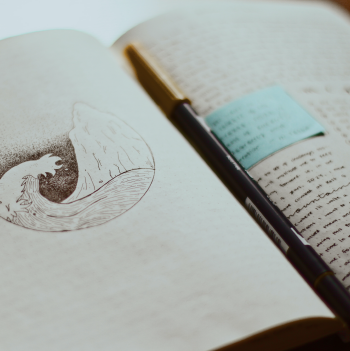 Support your study and practice with 16 additional readings including the Buddha's Anapanasati Sutta and instruction from great teachers past and present.
San Francisco Zen Center was established in 1962 by Shunryu Suzuki Roshi (1904-1971) and his American students. Suzuki Roshi is known to countless readers as the author of the modern spiritual classic, Zen Mind, Beginner's Mind.
San Francisco Zen Center has three practice places: Beginner's Mind Temple, in the vibrant heart of San Francisco; Green Gulch Farm, whose organic fields meet the ocean in Marin County; and Tassajara Zen Mountain Center—the first Soto Zen training monastery on the West coast—located in the Ventana Wilderness inland from Big Sur. These three practice centers offer daily meditation, regular monastic retreats and practice periods, classes, lectures, and workshops.
San Francisco Zen Center is a practice place for a diverse population of students, visitors, lay people, priests, and monks guided by teachers who follow in Suzuki Roshi's style of warm hand and heart to warm hand and heart. All are welcome.
San Francisco Zen Center's programs also reach out to the community, helping prisoners, the homeless, and those in recovery; protecting the environment; and working for peace. Suzuki Roshi's disciples and students of his disciples now lead dharma groups around the country.