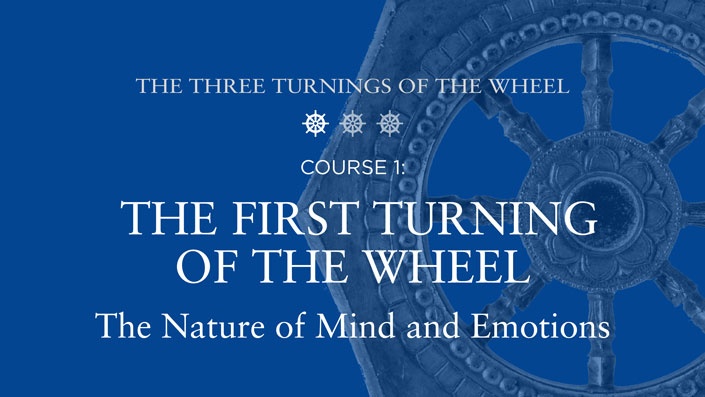 The First Turning Of The Wheel
The Nature Of Mind And Emotions
Journey into the Heart of the Buddha's Teachings
Join Naropa University's Wisdom Traditions faculty in a one-of-a-kind learning experience.

Whether you're familiar with modern presentations of secular mindfulness, engaged in Buddhist meditation, or you're a curious lifelong learner—all will benefit from the depth of insight and practical guidance offered in Naropa's renowned contemplative learning curriculum—now available to you at home, on your own schedule.

Taught by Professor Amelia Hall, The First Turning of the Wheel introduces Buddhism's Indian roots and explores the foundational teachings of the four noble truths, the eightfold path, the nature of mind and emotions, and mindfulness meditation.

Explore the historical, social, and spiritual context in which Buddhism arose, and awaken the spirit of personal inquiry through guided meditation and contemplation practices.
What's Included?
✔ Six weeks of video classes with your Naropa University instructor (about one hour total per week)
✔ Full transcripts of each session
✔ Weekly deep dive readings to expand your understanding
✔ Short quizzes to support your reflection and comprehension
✔ Weekly contemplation or meditation to help enrich your experience
Course at a Glance
Week 1: The Spiritual Landscape of Ancient India
Gain historical, social, and spiritual knowledge of the context in which Buddhism arose; Learn details of the Buddha's life story; Develop skill in reading foundational Buddhist texts
Week 2: The Four Noble Truths
Gain an in-depth understanding of the four noble truths; Develop ways of understanding how suffering occurs; Cultivate insight into patterns of craving that cause dissatisfaction in your own life

Week 3: Buddhist Cosmology
Gain understanding of the components of "existence" according to the Buddhist system; Cultivate insight into how habitual patterns are perpetuated; Learn how to work with difficult emotions

Week 4: What Is a Person? Introduction to the Abhidhamma
Gain an understanding of early Buddhist psychology; Cultivate insight into the nature of thoughts and emotions; Develop ways to work with the core Buddhist teachings on selflessness

Week 5: Foundational Buddhist Meditation
Be able to identify the purpose of mindfulness practice according to its Buddhist roots; Begin to develop your own mindfulness practice; Identify common hindrances to meditation practice

Week 6: The Sangha
Understand why the Buddha employed various teaching methods; Learn about the ethical considerations of the Buddhist sangha; Explore the role of women in early Buddhism

By completing The First Turning of the Wheel, you'll develop a deeper understanding of the view, practice, and roots of the Buddha's early teachings.

Your Instructor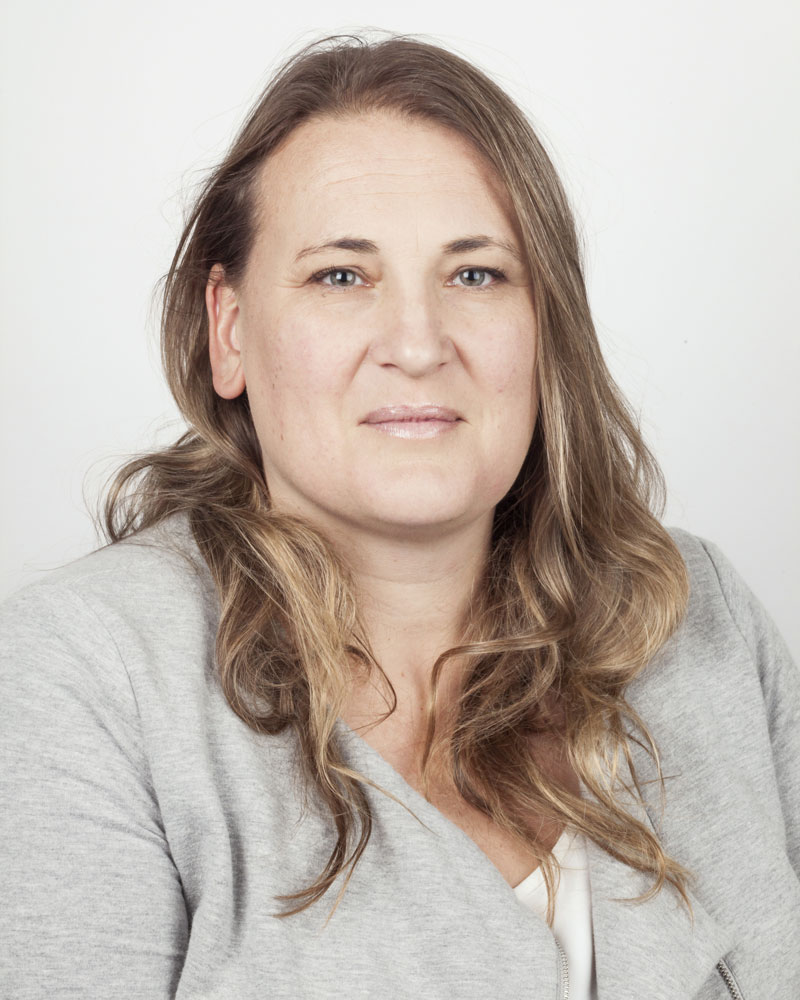 Amelia Hall gained her PhD in Tibetan and Himalayan Studies from the University of Oxford in 2012. She has led courses on Buddhism as an online religious studies faculty member at Central Michigan University, and she has served as a faculty member teaching the history of Indian Buddhism for Antioch University's Buddhist Studies Abroad program in Bodhgaya, India. A dharma practitioner for 20 years, she is a contributor to the Brill Encyclopedia of Buddhism and the forthcoming Oxford Encyclopedia of Buddhism. Amelia is currently working on a book related to her research on tantric Buddhist landscapes in the Eastern Himalayas.
Frequently Asked Questions
When does the course start and finish?
The course starts now and never ends! It is a completely self-paced online course - you decide when you start and when you finish.
How long do I have access to the course?
How does lifetime access sound? After enrolling, you have unlimited access to this course for as long as you like - across any and all devices you own.
Who is this course for?
It's for students—and teachers—of Buddhism, Eastern Religion, Comparative World Religions, and of mindfulness meditation. With that said, the path of wisdom and compassion is for everyone. So if this course resonates with you, we encourage you to sign up for it. No prior experience with meditation or Buddhism is necessary. If you're new to meditation, you'll definitely benefit from the practice instructions provided in the course. More experienced practitioners will appreciate the balance between scholarly study and meditative investigation.
Does the courses in this series follow a specific lineage or tradition?
Does the courses in this series follow a specific lineage or tradition? The Contemplative Study Series is designed for anyone who wants a more well-rounded understanding of Buddhism and meditation. It doesn't matter whether you follow a certain lineage or no lineage at all. Eager learners, spiritual practitioners, meditation teachers—all are welcomed, regardless of background. This series presents a wonderful opportunity for university students and teachers of Buddhism, Eastern Religion, and Comparative World Religions to experience Buddhism in a contemplative context setting.