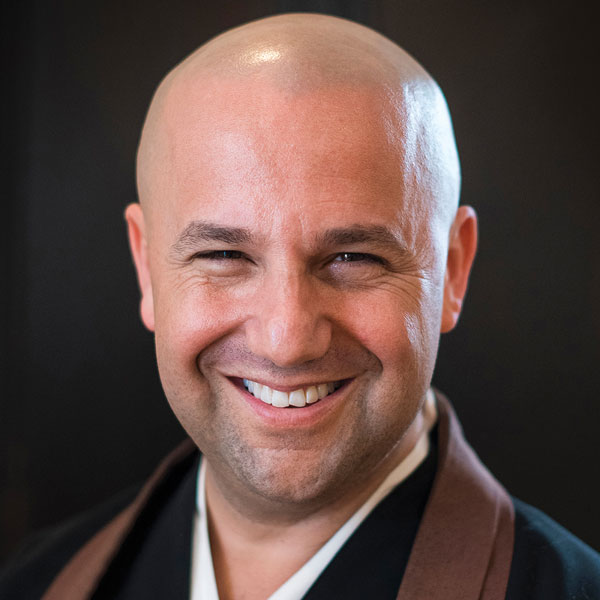 Sensei Koshin Paley Ellison, MFA, LMSW, DMIN, is an author, Soto Zen teacher, Jungian psychotherapist, and Certified Chaplaincy Educator. Koshin co-founded the New York Zen Center for Contemplative Care (NYZC), the first Zen-based organization to offer fully accredited ACPE clinical chaplaincy training in America. NYZC delivers contemplative approaches to care through education, direct service, and meditation practice. Koshin is the author of Wholehearted: Slow Down, Help Out, Wake Up and the co-editor of Awake at the Bedside: Contemplative Teachings on Palliative and End of Life Care. He began his formal Zen training in 1987 and is a recognized Soto Zen Teacher by the American Zen Teachers Association, White Plum Asanga, and Soto Zen Buddhist Association. He serves on the Board of Directors at the Soto Zen Buddhist Association, New York Zen Center for Contemplative Care and Barre Center for Buddhist Studies.
Sensei Chodo Robert Campbell co-founded the New York Zen Center for Contemplative Care (NYZC). The organization delivers contemplative approaches to care through education, direct service, and meditation practice. In order to bring the work to a broader audience, he co-developed the Foundations in Contemplative Care Training Program. Chodo is part of the core faculty for the Buddhist Track in the Master in Pastoral Care and Counseling at NYZC's education partner, New York Theological Seminary. He teaches in the University of Arizona Medical School's Center for Integrative Medicine's Integrative Medicine Fellowship. Chodo is a dynamic, earthy, and visionary leader and teacher, Chodo has traveled extensively in the U.S teaching in various institutions as well as bearing witness to the suffering of HIV/AIDS in Zimbabwe and South Africa. His public programs have introduced thousands to the practices of mindful and compassionate care of the living and dying. 50,000 people listen to his podcasts each year. His passion lies in bereavement counseling and advocating for change in the way our healthcare institutions work with the dying. His work has been featured in the New York Times, PBS, Tricycle, Parabola and other media outlets. He is a recognized Soto Zen Teacher with the American Zen Teachers Association, White Plum Asanga, and Soto Zen Buddhist Association.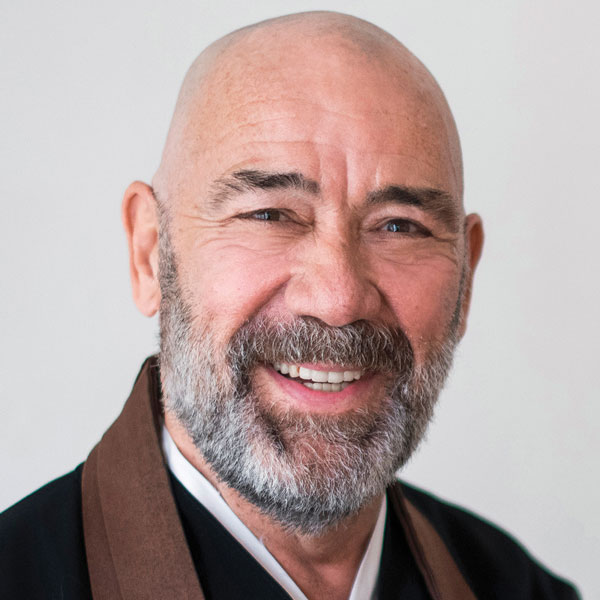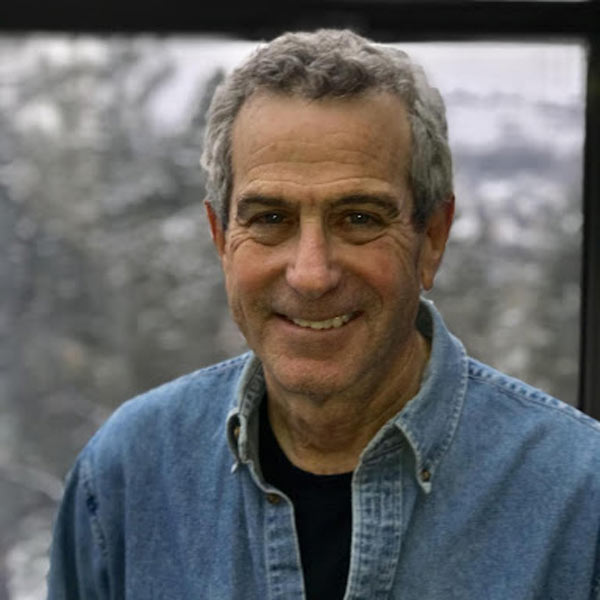 Ira Byock, M.D. is a leading medical authority and public advocate for improving care through the end of life. He is a lifelong meditator whose work is grounded in Buddhist principles. He is founder and chief medical officer of the Institute for Human Caring, a component of Providence St. Joseph Health. The Institute drives transformation in clinical systems and culture to make caring for whole persons the new normal. Dr. Byock has been involved in hospice and palliative care since 1978. His research has contributed to conceptual frameworks for the lived experience of illness; measures for subjective quality of life during illness; and counseling methods for life completion. Dr. Byock lectures nationally and internationally and is the author of Dying Well, The Four Things That Matter Most, and The Best Care Possible. Learn more at IraByock.org and InstituteForHumanCaring.org.


Trudy Goodman, Ph.D., is the founding teacher of InsightLA and cofounder of the Institute for Meditation and Psychotherapy. She has taught at universities and retreat centers worldwide for 25 years. Trudy has trained in mindfulness and Zen since 1973, holds a graduate degree in developmental psychology from Harvard, and is one of the senior Buddhist teachers in the U.S. She is widely known for her role as the voice of Trudy the Love Barbarian in the Netflix series The Midnight Gospel. Trudy is a contributing author to Clinical Handbook of Mindfulness (Springer, 2008), Compassion and Wisdom in Psychotherapy (Guilford Press, 2011), and Mindfulness and Psychotherapy, (Guilford Press, 2013). Learn more about Trudy at TrudyGoodman.com and InsightLA.org.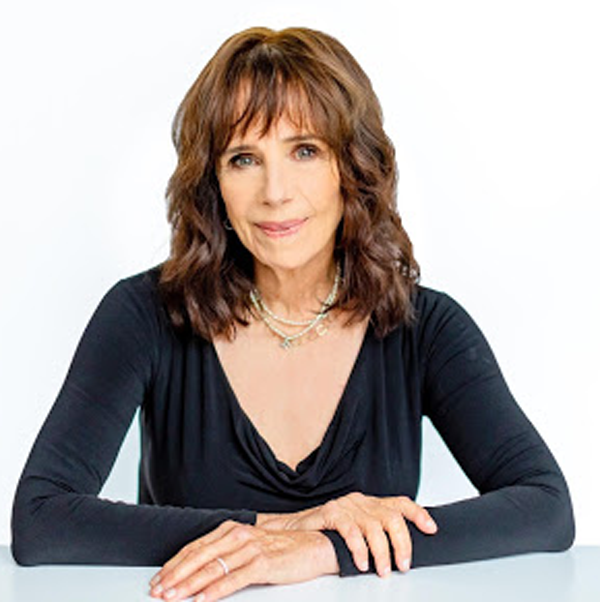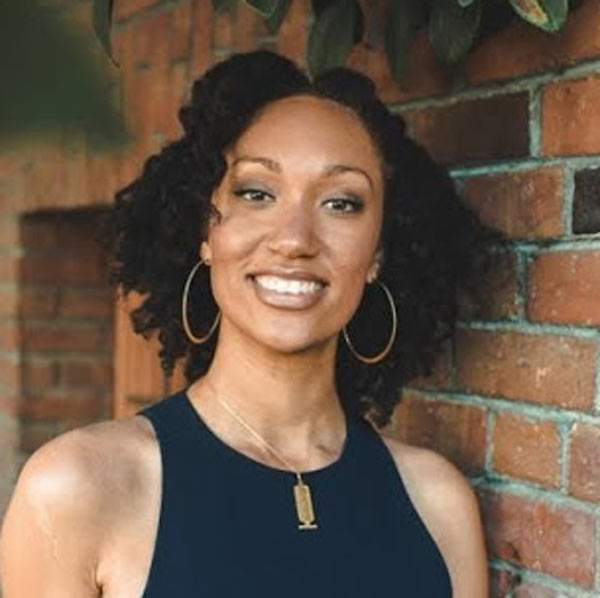 Jasmine D. Hill is a sociologist whose scholarship explores both the causes and consequences of social mobility for Black Americans. Broadly speaking, her scholarship and teaching interrogate the intersections of inequality, racism, class, and culture. Jasmine's scholarship has appeared in Social Problems, The Journal of Cultural Economy, and in 2017 she co-edited Inequality in the 21st Century with David B. Grusky (Westview Press). She's also authored several influential research briefs for policymakers, surveying topics like race, intimate partner violence, and tactics to eliminate extreme poverty. Her scholarly contributions have been recognized by the American Sociological Association, the Washington Center for Equitable Growth, the Society for the Study of Social Problems, and the Stanford Center for the Comparative Study of Race & Ethnicity.
Sebene Selassie is a teacher and author who explores the themes of belonging and identity through meditation, creativity and spirituality. Born in Ethiopia and raised in Washington D.C., she has been studying the Buddhadharma for over thirty years. She is the former executive director of New York Insight and has served on the boards of the Barre Center for Buddhist Studies and Sacred Mountain Sangha. She offers courses, workshops and retreats online and in person and teaches on the Ten Percent Happier app. Her first book You Belong was published in 2020.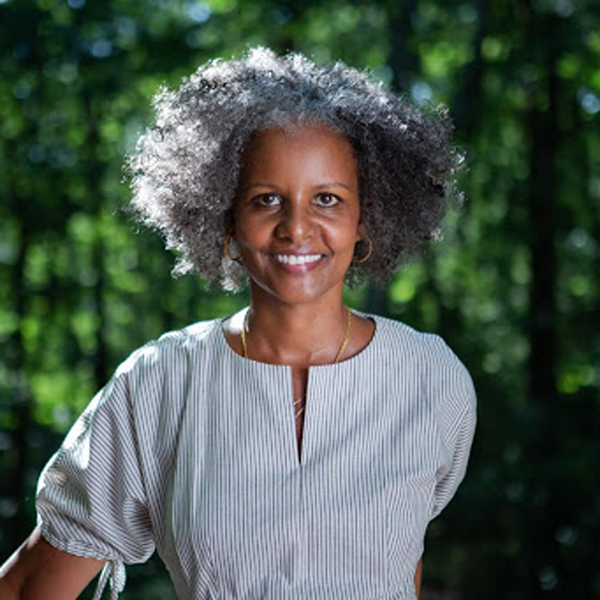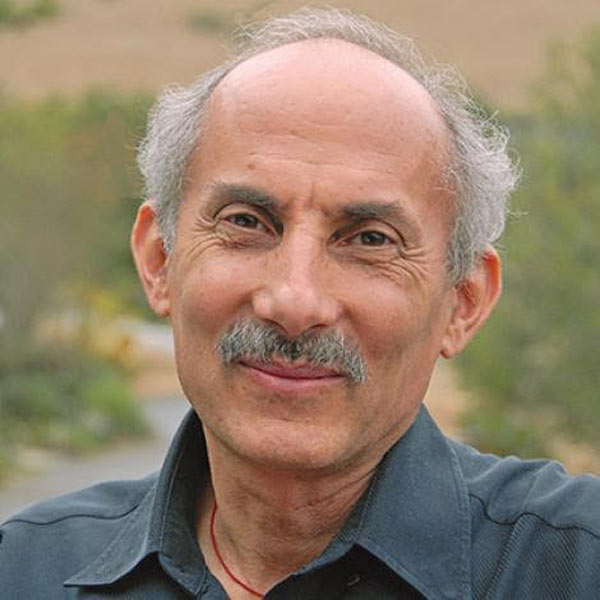 Jack Kornfield, PhD, holds a doctorate in clinical psychology, has trained as a Buddhist monk in the monasteries of Thailand, India, and Burma, and is a founding teacher of the Insight Meditation Society, and the Spirit Rock Center. He is one of the key teachers to introduce mindfulness practice to the west. Jack has taught meditation internationally since 1974. His 14 books include A Path with Heart; A Lamp in the Darkness; After the Ecstasy, the Laundry; The Wise Heart; and No Time Like the Present: Finding Freedom, Love, and Joy Right Where You Are.
Seth Godin is the author of 20 books that have been bestsellers around the world and have been translated into more than 35 languages. He's also the founder of the altMBA and The Akimbo Workshops, online seminars that have transformed the work of thousands of people.
He writes about the post-industrial revolution, the way ideas spread, marketing, quitting, leadership and most of all, changing everything. You might be familiar with his books Linchpin, Tribes, The Dip and Purple Cow. His book, This Is Marketing, was an instant bestseller around the world. The newest book, The Practice, was out at the end of 2020 and is already a bestseller.
In addition to his writing and speaking, Seth has founded several companies, including Yoyodyne and Squidoo. His blog (which you can find by typing "seth" into Google) is one of the most popular in the world. His podcast is in the top 1% of all podcasts worldwide.
In 2018, he was inducted into the Marketing Hall of Fame. More than 20,000 people have taken the powerful Akimbo workshops he founded, including the altMBA and The Marketing Seminar.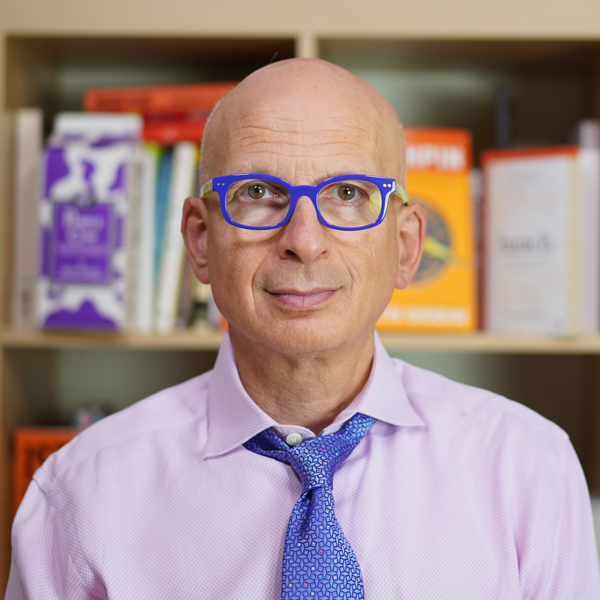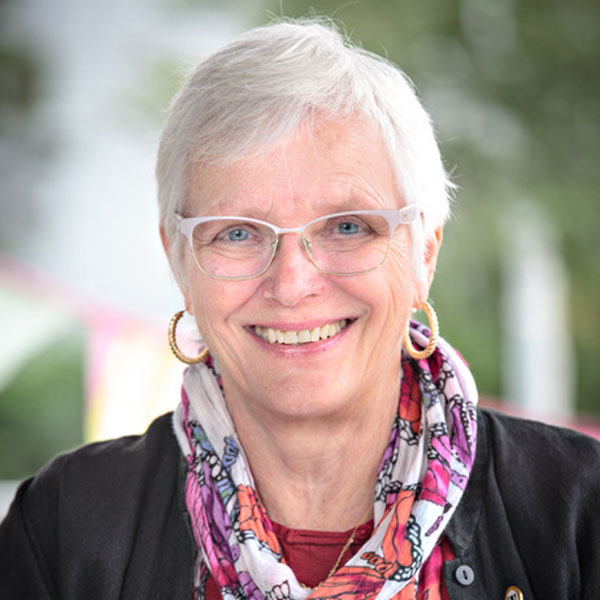 Judy Lief is a Buddhist teacher who trained under the Tibetan meditation master, Ven. Chögyam Trungpa Rinpoche. She is the author of Making Friends with Death: A Buddhist Guide to Encountering Mortality (Shambhala Publications, March 2001) and numerous articles on cultivating a contemplative approach to impermanence, loss, and change. Judy has been a keynote presenter at a number of Contemplative Care of the Dying Symposiums held at the Garrison Institute and sponsored by the New York Zen Center for Contemplative Care. She also founded and served as a faculty member for the annual Courageous Women, Fearless Living Cancer Retreat, held at the Shambhala Mountain Center. Ms. Lief offers workshops and retreats on the contemplative care of the dying for pastoral counselors, hospice workers, care givers, and medical personnel.


Rev. Cynthia Carter Perrilliat, MPA, is Co-founder and Executive Director of the Alameda County Care Alliance Collaborative (ACCAC), a faith-based program in partnership with local clinical, academic, and community organizations, engaging 25 faith-based organizations and their pastors in Alameda and Contra Costa Counties of Northern California. The ACCA Advanced Illness Care Program™ assists persons needing advanced illness care and helps their families/caregivers manage physical, psychological, spiritual, and advanced care planning needs. Cynthia is the creator of "I Choose to Prepare," a dramatic and creative approach to advance care planning, soliciting youth involvement through spoken word, dance and the visual arts. She is co-principal investigator of the Refining Advance Care Planning Training and Toolkit for the Faith-Based African American Community. Rev. Cynthia is a much sought after motivational speaker and advocate for health equity and inclusion for communities of color, and an ordained minister, serving at the historic Allen Temple Baptist Church, Oakland CA, as well as a gospel recording artist under her Splendor Record label.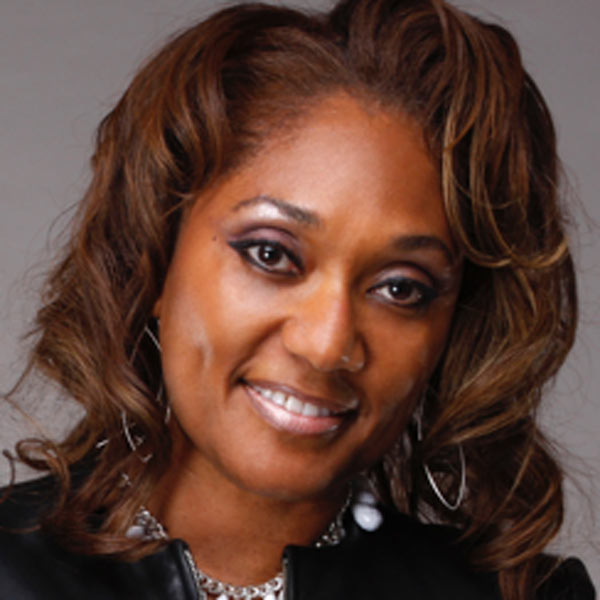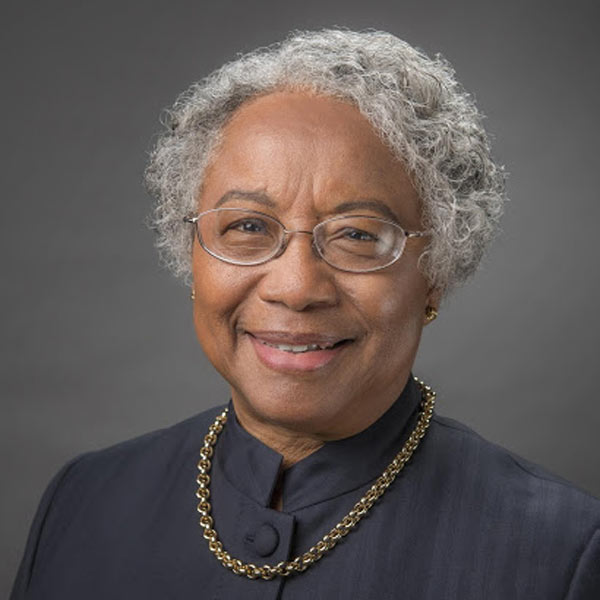 Dr. Carolyn Jacobs is Dean Emerita of the Smith College School for Social Work and Elizabeth Marting Treuhaft Professor Emerita of Social Work.  Since 2018 she has been a faculty member for George Washington's Institute for Spirituality and Health programs on Interprofessional Spiritual Care Train -the Trainer Education Curriculum and retreats on the Art of Presence for health care professions. She has written and presented extensively on the topic of compassionate self-care for health care professionals. From June 2015 to November 2015 she served as Interim President of the Mind and Life Institute. Among many volunteer responsibilities, she has served as an external reviewer for social work programs in Hong Kong (2009-2013, 2015), on the Advisory Council for Health, Fetzer Institute (2011-2013), the Contemplative Mind in Society Board (chair 2010-2011, member until 2015) and on the board of Naropa University from 2011-2020. She is currently on the boards of Elms College (2020-) and the Mind & Life Institute (2012-).


Jerry Colonna is the CEO and cofounder of Reboot.io, an executive coaching and leadership development firm dedicated to the notion that better humans make better leaders. For nearly 20 years, he has used the knowledge gained as an investor, an executive, and a board member for more than 100 organizations to help entrepreneurs and others to lead with humanity, resilience, and equanimity. Prior to his career as a coach, he was a partner with JPMorgan Partners (JPMP), the private equity arm of JP Morgan Chase. Previously, he led New York City-based Flatiron Partners, which he founded in 1996 with partner, Fred Wilson. Flatiron became one of the nation's most successful, early-stage investment programs. His first leadership position, at age 25, was editor-in-chief of InformationWeek magazine. Jerry lives in Boulder, Colorado.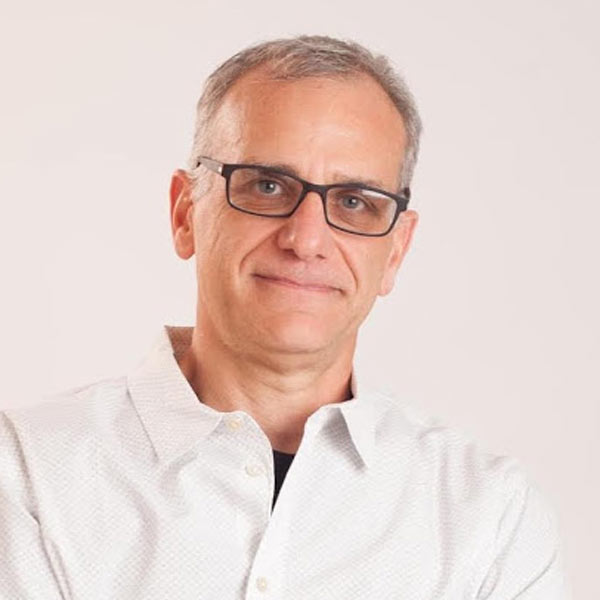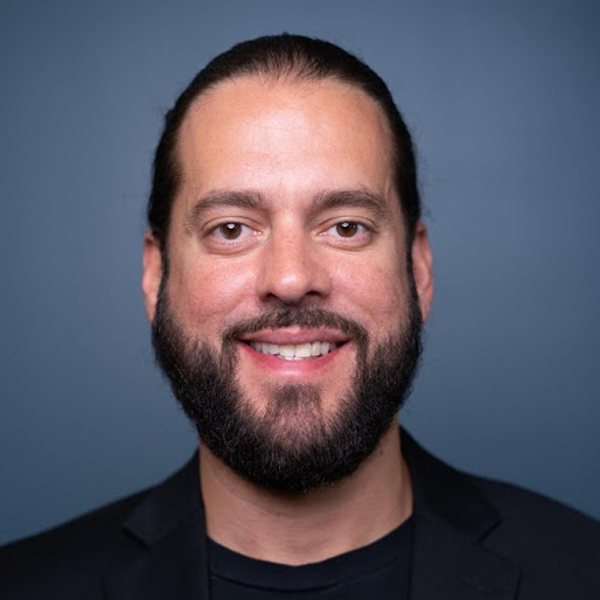 Andres Gonzalez is one of the Co-Founders of the Holistic Life Foundation. For nineteen years, Andres has taught yoga to diverse populations throughout the world, including Baltimore City Public School students, drug treatment centers, mental crisis facilities, homeless shelters, wellness centers, colleges, private schools and other various venues throughout the nation and throughout the world. He has partnered with John Hopkins Bloomberg School of Health and the Penn State's Prevention Research Center on a Stress and Relaxation Study and is a published author in the Journal of Children's Services. His work with the Holistic Life Foundation has been featured on Making a Difference on the NBC Nightly News, CNN, and CBS, as well as O the Oprah Magazine, The Washington Post, Upworthy, Mindful Magazine, Yoga Journal, Lion's Roar, and many other publications. He is a certified Health Coach through the Institute of Integrative Nutrition, maintains a B.S. in Marketing from University of Maryland, College Park and an MBA from the University of Maryland, University College.
V (formerly Eve Ensler) is the Tony award-winning playwright and author of the Obie award-winning, theatrical phenomenon, The Vagina Monologues translated into 48 languages, performed in 140 countries along with many other plays. She is the author of a number of books including her latest best sellers, The Apology and In the Body of the World as well as The New York Times best seller, I am an Emotional Creature. She starred on Broadway in The Good Body, and most recently Off-Broadway at Manhattan Theatre Club in In the Body of the World. Most recently, she helped create That Kindness: Nurses in Their Own Words presented by BAM in accordance with theaters all across the country. She is founder of V-Day, the 22-year-old global activist movement which has raised over 120 million dollars to end violence against all women (cisgender and transgender), those who hold fluid identities, nonbinary people, girls and the planet—and founder of One Billion Rising, the largest global mass action to end gender-based violence in over 200 countries, as well as a co-founder of City of Joy. She writes regularly for The Guardian.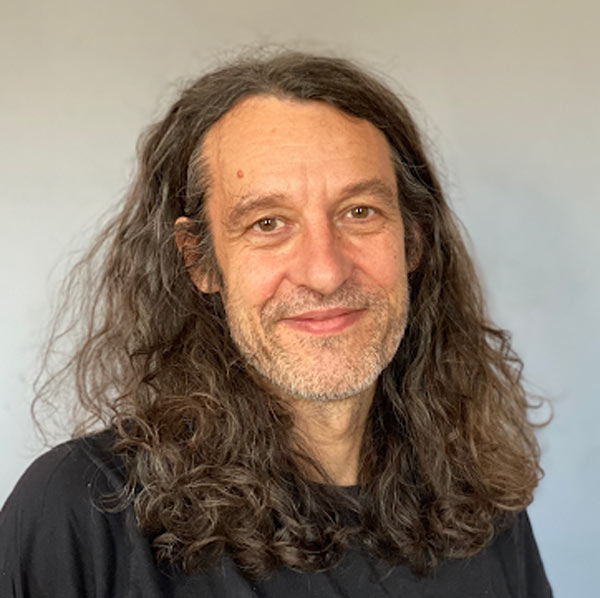 Frederic Fasano was born in Denmark and raised in Copenhagen and Noto, Sicily. Since 1990, he has worked as a photographer and filmmaker on productions in both narrative and documentary forms shooting in a variety of countries, cultures, and landscapes including Greenland, Thailand, Japan, China, and Brazil. Frederic has been attracted to self development since the age of 25 when he joined a Gestalt group. In 2000, he participated in his first 3-day silent meditation retreat. Since then meditation has been an integral part of Frederic's life and in 2016 he completed his first month long retreat.
Born in Japan in 1954, Rev. Issho Fujita studied developmental/clinical psychology at University of Tokyo and intensively practiced Aikido and Noguchi Exercise. At 27, he attended a week-long Zen sesshin (intensive Zen training session) at Enkaku-ji, a traditional Rinzai monastery in Kamakura. Through this experience he became deeply fascinated by zazen practice. Eventually he left graduate school to study Zen full time at Antai-ji, Soto Zen monastery in Hyogo Prefecture.
In 1987 he became a resident teacher at Pioneer Valley Zendo in Massachusetts. Through 2005, he also taught at various universities and at Barre Center for Buddhist Studies. 
In 2010 he was assigned to be a Director of Soto Zen Buddhism International Center in San Francisco. He resigned from that position in 2018. He now lives in Hayama, Japan, with his family, as a freelance Zen teacher who teaches somatic style Zen in forms of lectures, workshops and books.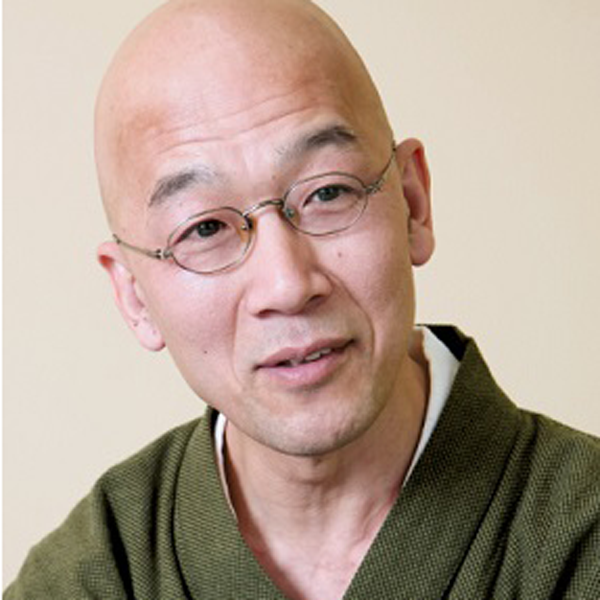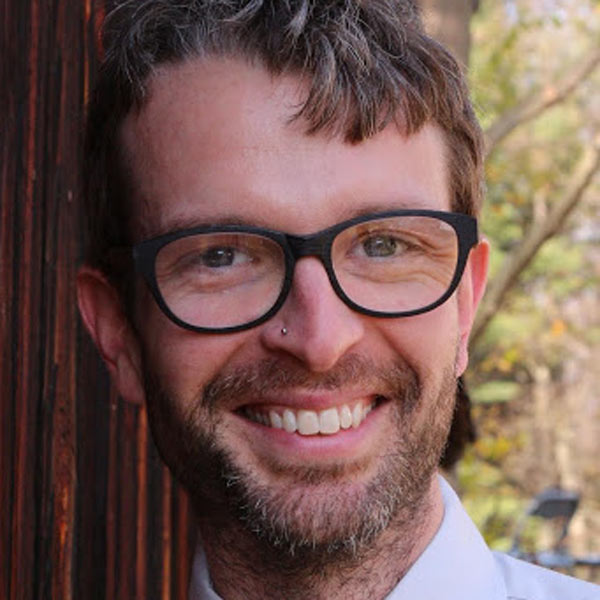 James Crews is the author of four collections of poetry, The Book of What Stays, Telling My Father, Bluebird, and Every Waking Moment. He is also the editor of two anthologies: Healing the Divide: Poems of Kindness and Connection and How to Love the World: Poems of Gratitude and Hope. Crews teaches in the low-residency MFA program at Eastern Oregon University and lives with his husband on an organic farm in Vermont. Jamescrews.net


Ross Gay is the author of four books of poetry: Against Which; Bringing the Shovel Down; Be Holding; and Catalog of Unabashed Gratitude, winner of the 2015 National Book Critics Circle Award and the 2016 Kingsley Tufts Poetry Award. His new poem, Be Holding, will be released from the University of Pittsburgh Press in September of 2020. His collection of essays, The Book of Delights, was released by Algonquin Books in 2019. 
Ross is also the co-author, with Aimee Nezhukumatathil, of the chapbook "Lace and Pyrite: Letters from Two Gardens," in addition to being co-author, with Rosechard Wehrenberg, of the chapbook, "River." He is a founding editor, with Karissa Chen and Patrick Rosal, of the online sports magazine Some Call it Ballin', in addition to being an editor with the chapbook presses Q Avenue and Ledge Mule Press. Ross is a founding board member of the Bloomington Community Orchard, a non-profit, free-fruit-for-all food justice and joy project. He also works on The Tenderness Project with Shayla Lawson and Essence London. He has received fellowships from Cave Canem, the Bread Loaf Writer's Conference, and the Guggenheim Foundation. Ross teaches at Indiana University.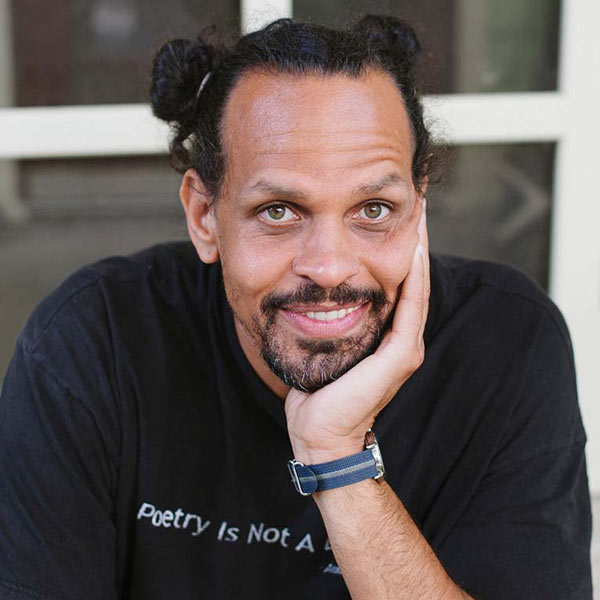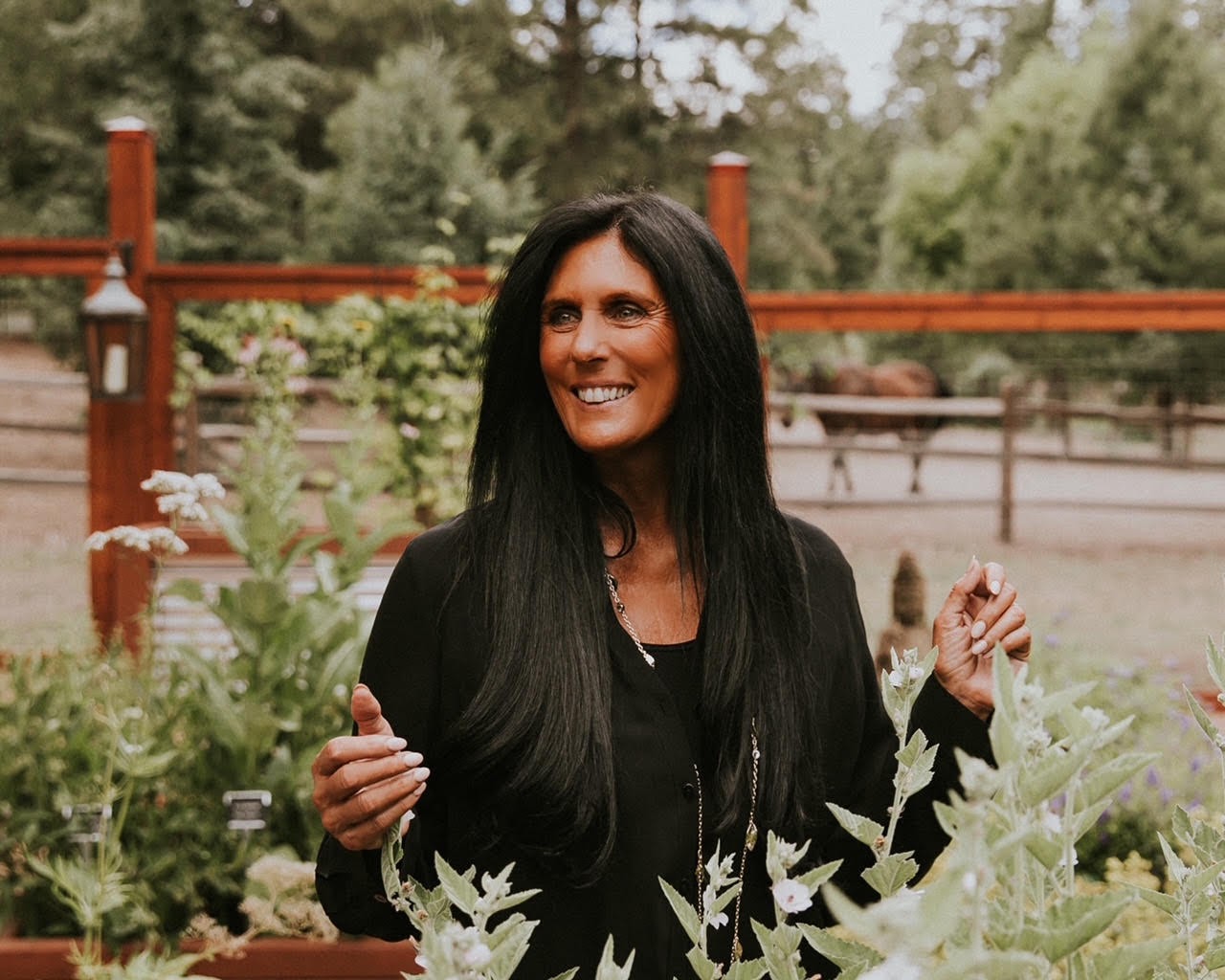 Tieraona Low Dog, MD is a physician, author, and educator. She practiced herbal medicine and midwifery, before earning her medical degree from the University of New Mexico School of Medicine. She is one of the foremost experts in the United States on the safe and appropriate use of botanical remedies and dietary supplements. A prolific scholar, Dr. Low Dog has published 54 research articles in medical/science journals, written 24 chapters for medical textbooks, and authored five books including four with National Geographic; Fortify Your Life, Healthy at Home, Life is Your Best Medicine, and Guide to Medicinal Herbs.
Celeste Lecesne wrote the short film Trevor which won an Academy Award for Best Live Action Short and he is co-founder of The Trevor Project, the only nationwide Lifeline for LGBTQ youth. He has written three novels for young adults, and created The Letter Q, a collection of letters by queer writers written to their younger selves. An actor as well as a writer, Celeste is best known for his award-winning solo shows One Man Band, Word of Mouth, and The Absolute Brightness of Leonard Pelkey. The NYTimes has ranked him "among the most talented solo performers of his (or any) generation." He is also the co-founder of The Future Perfect, a national arts initiative for LGBTQ+ youth.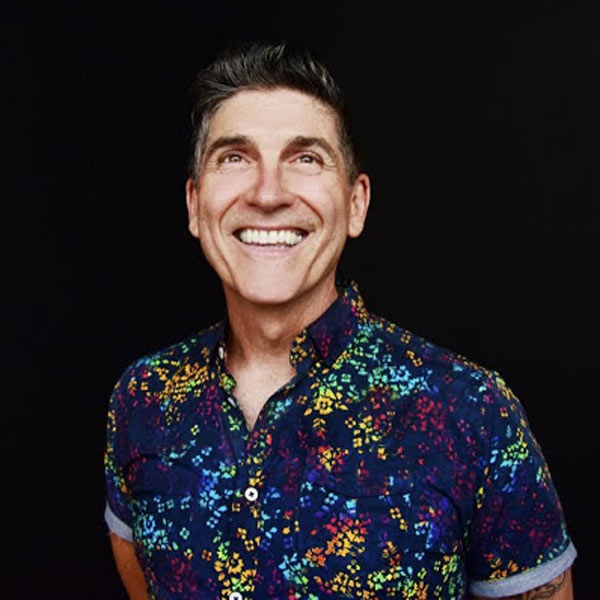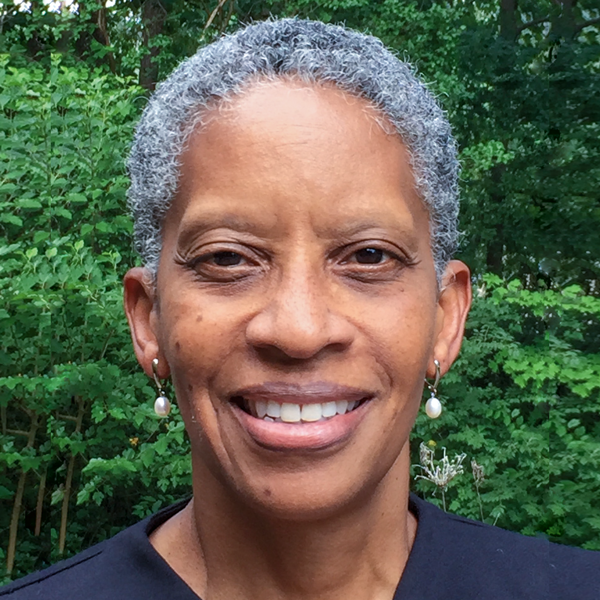 Pamela Ayo Yetunde, Th.D. is a chaplain and pastoral counselor. She is the founder of Audre: Spiritual Care for Women with Cancer., and co-founder of Center of the Heart (www.centeroftheheart.org). Ayo is the co-editor of Black and Buddhist: What Buddhism Can Teach Us About Race, Resilience, Transformation and Freedom and also Buddhist-Christian Dialogue, U.S. Law, and Womanist Theology for Transgender Spiritual Care. She launched www.dharmacare.com in 2011.
Dan Harris is a fidgety, skeptical ABC News anchor who had a panic attack live on "Good Morning America," which led him to try something he always thought was ridiculous: meditation. He went on to write the bestselling book, 10% Happier, and launch the 10% Happier podcast. Guests include legendary meditation teachers — from the Dalai Lama to Western masters — as well as scientists, and even the odd celebrity. But the show also ventures beyond meditation, bringing on leading researchers in areas such as social anxiety, bias, creativity, productivity, and relationships.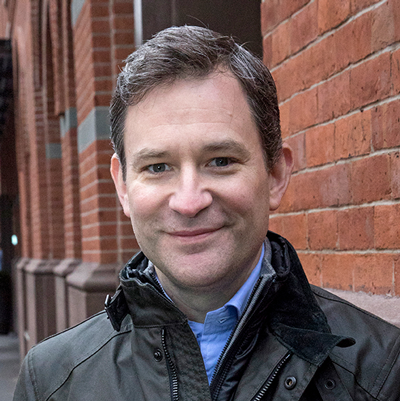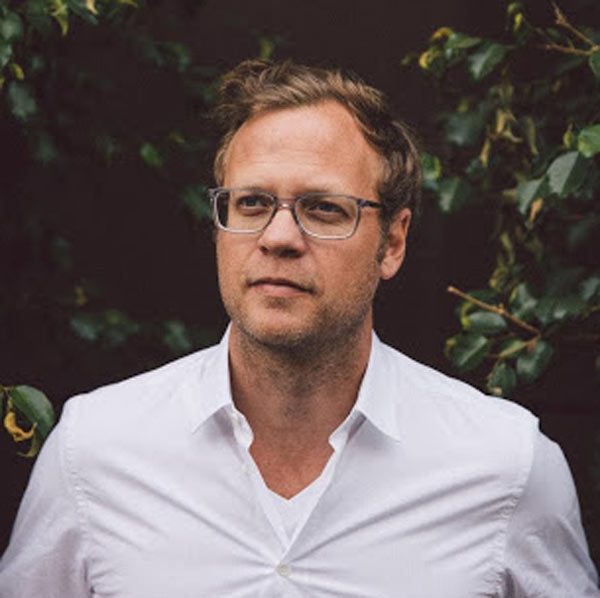 For the past 20 years Michael Hebb has been working to understand the secrets of human connection. His projects have turned into international movements and impacted millions. His second book, Let's Talk About Death, was published by Hachette in the U.S., U.K., and Australia in October of 2018 and Russia, China, Indonesia, Poland and Romania in the fall of 2019. Michael is a partner at RoundGlass and the Founder of EOL.community, Deathoverdinner.org, Drugsoverdinner.org, EarthtoDinner.org and WomenTeachMen.org. Michael is the founding Creative Director of The City Arts Festival, the founder of Night School @ The Sorrento Hotel, the founder of www.seder.today and the founding Creative Director at the Cloud Room. He served as a Teaching Fellow at the Graduate School of Communication at University of Washington. His writings have appeared in USA TODAY, GQ, Food and Wine and numerous other publications. Michael can often be found speaking at universities and conferences; here is his TEDMED talk.
Naomi Shihab Nye's most recent books are Everything Comes Next, Collected & New Poems, Cast Away (a book about trash), and The Tiny Journalist (advocacy for justice in Palestine). She is poetry editor for The Texas Observer and has been conducting "Words Under the Words" workshops with Ryushin Paul Haller at Tassajara Zen Mountain Center in California for fifteen years.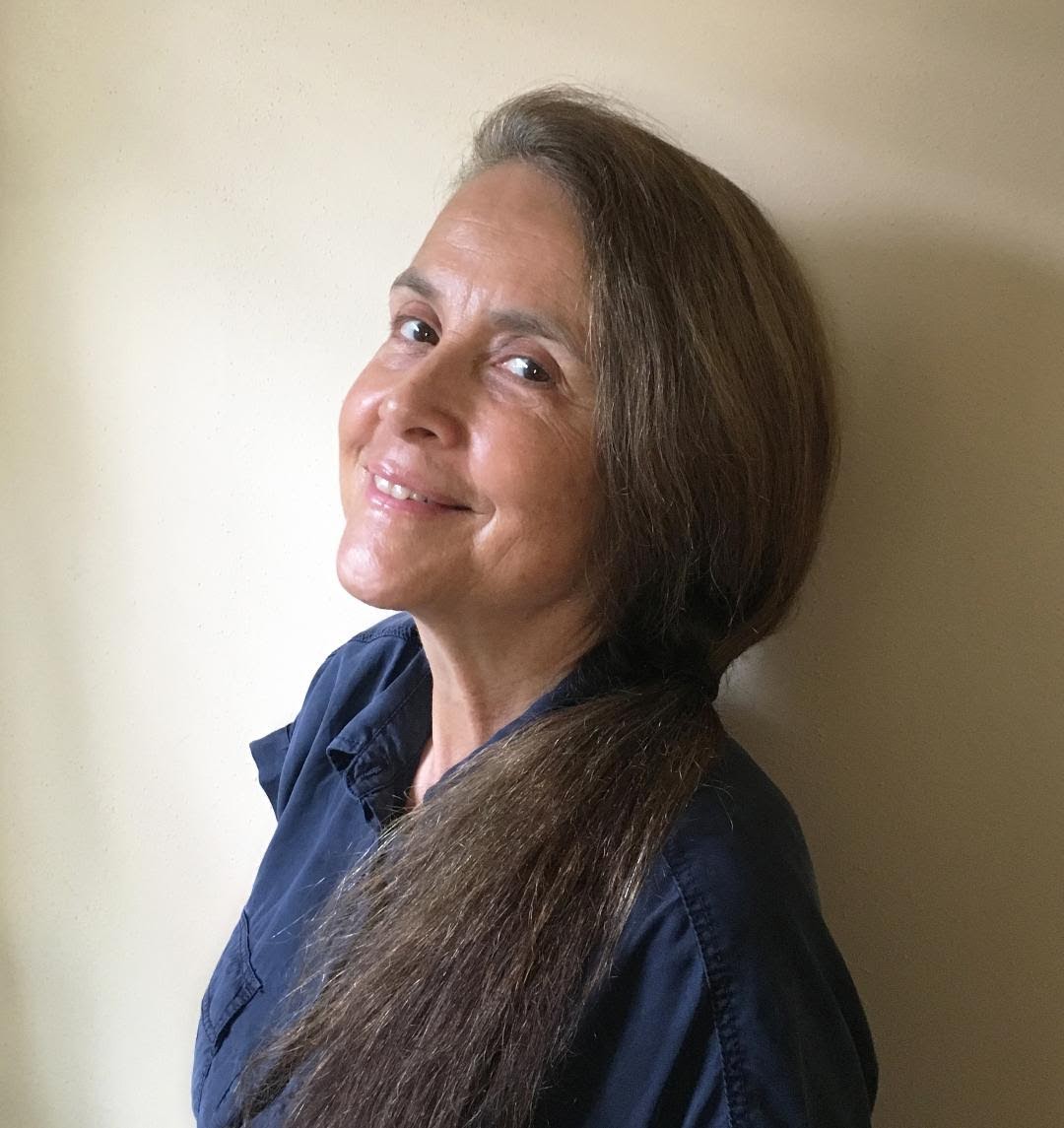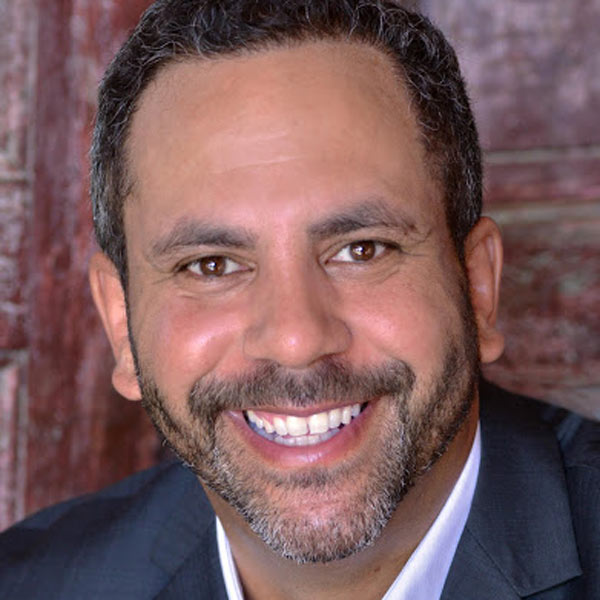 Dawa Tarchin Phillips is Founder of Empowerment Holdings, an international leadership development and coaching company. He is co-founder of the Mindful Leadership Online Training Conference, and founder of The Mindful Leadership Tribe, an online community of mindful leaders. He is an experienced mindfulness and meditation teacher, author, entrepreneur, spiritual leader, researcher and educator. He is President of the International Mindfulness Teachers Association, a global professional organization for Mindfulness teachers from 30 countries who teach in 13 languages. Dawa completed two 3-year meditation retreats and is a trained Vajrayana lama, a member of the prestigious Transformational Leadership Council and the Association of Transformational Leaders, and a leading voice in the global mindfulness movement. He is a contributing author for Mindful magazine, Tricycle magazine, and Lion's Roar, and his work has been featured in the New York Times, Huffington Post, Men's Fitness, Forbes and Fast Company. He lives with his family in Santa Barbara, California.
Atman Smith is one of the Co-founders of the Holistic Life Foundation. Since 2001, he has been teaching yoga and mindfulness to a diverse population including underserved and high-risk youth in Baltimore City Public Schools, drug treatment centers, wellness centers, and colleges. A native of Baltimore, Atman attended the University of Maryland, College Park where he was a letter award winner for the University's men's basketball team. He graduated with a B.A. in Criminology and Criminal Justice. His work with the Holistic Life Foundation has been featured on Making a Difference on the NBC Nightly News, CNN, and CBS, as well as O the Oprah Magazine, The Washington Post, Upworthy, Mindful Magazine, Yoga Journal, Lion's Roar, and many other publications. He is way stronger and ten times more handsome than his brother Ali.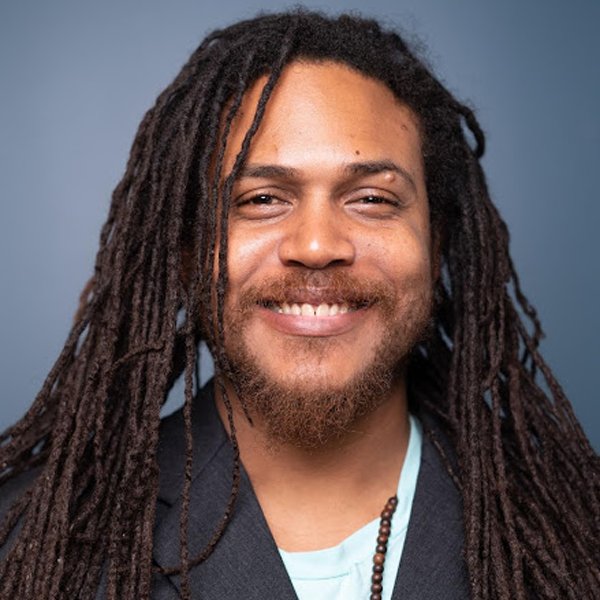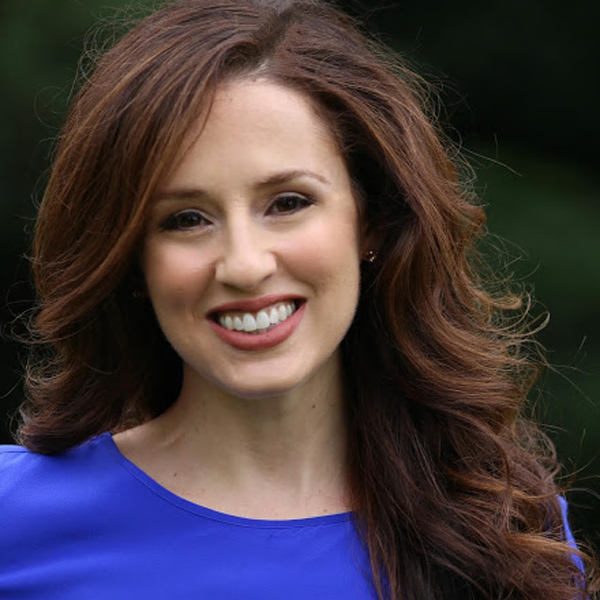 Shoshana Ungerleider, MD is the founder of endwellproject.org, a practicing internist at Crossover Health in San Francisco, writer and leading voice in healthcare who regularly appears as a medical contributor on CNN, MSNBC, CBS News with bylines in TIME, Scientific American, the San Francisco Chronicle, Vox, STAT and many others. She executive produced two Netflix Oscar-nominated films, Extremis and End Game. Her most recent film, Robin's Wish, is a biographical documentary about the final years of actor and comedian, Robin Williams.
Ali Smith started his journey with contemplative practices as a small child, learning meditation from his father and attending the Divine Life Church of Absolute Oneness. He deepened his practice as a young adult, learning yoga, meditation, mindfulness, and breathwork from his teacher and godfather Will Joyner. Ali has almost 20 years' experience teaching yoga, mindfulness, and meditation internationally to a broad demographic spectrum that includes schools, retreat centers, wellness centers, mental crisis facilities, detention centers, drug treatment centers, the corporate setting, as well as private one-on-one sessions. He co-founded the Holistic Life Foundation in 2001. During his tenure as Executive Director, his leadership helped guide HLF to grow from an organization that employed 50 people and had an operating budget of over $2 million.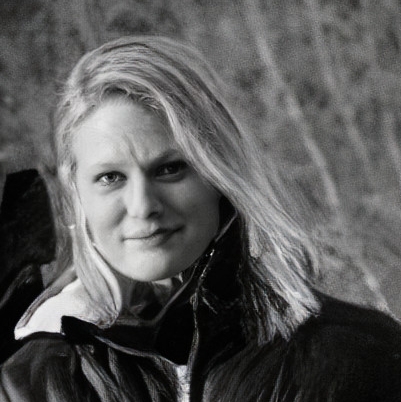 Dr. Bianca Harris is a specialist in pulmonary and critical care medicine at Memorial Sloan Kettering Cancer Center. Her expertise is in treating patients who have been admitted to the hospital ward or intensive care unit with breathing problems due to cancer and its related-treatments. Over the past few years she has also been writing a personal narrative on imposter syndrome as it pertains to women in academic medicine. Lastly, she diverts much attention to raising her son (Alexander), husband (Dan) and 3 cats (Ruby, Toby and Steve).
Anushka Fernandopulle teaches Insight Meditation and Mindfulness practice in organizations and retreat centers around the world. Anushka also works as a Leadership Coach and Organizational Development Consultant, informed by a BA in social anthropology/religion from Harvard and an MBA from Yale. She lives in San Francisco and is on the Teacher's Council at Spirit Rock Meditation Center in California. Her teaching is influenced by nature, creative arts, political engagement, and modern urban life. For more information please see www.anushkaf.org.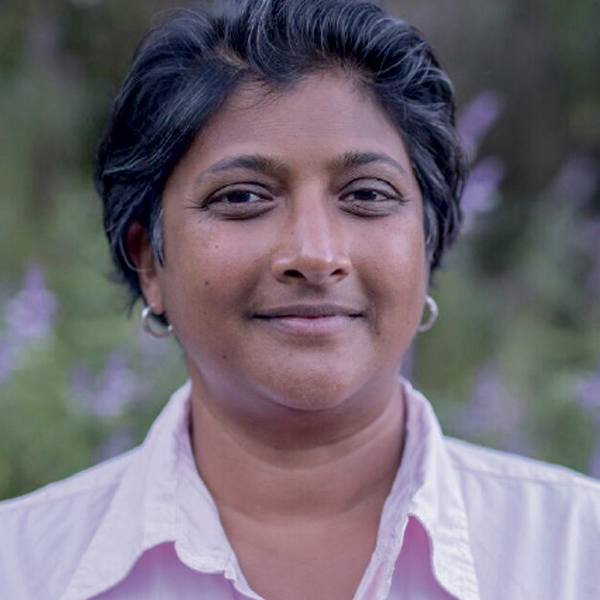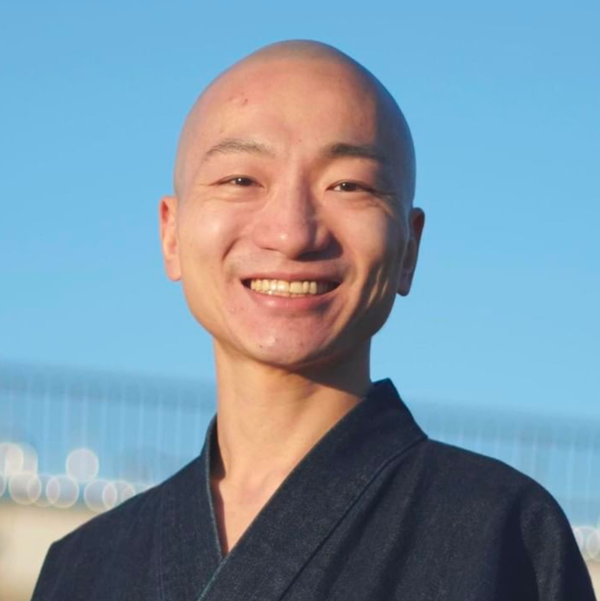 Yogetsu Akasaka is a Japanese Zen Buddhist monk/meditation music creator. He mindfully creates live-looping music with beatboxing, handpan, and Buddhist chanting. He became a Zen Buddhist monk, ordained by Zen Master Koshu Itabashi (1927-2020), after performing in 8 different cities in the world as a beatboxer. After years of practicing with his master, he also practiced in San Francisco Zen Center, and other Zen temples in the United States experiencing Zen from different perspectives. After leaving monastic practice, he decided to express concepts of Zen Buddhism, such as "Be mindful" and Ichi-go-ichi-e, meaning 'One time, One meeting', through his mindfully created music. One of his YouTube videos, "Heart Sutra Live-looping Remix," went viral in 2020, reaching 3 million views. Best of all, he says, his music helps people in various ways.
Marie Howe is the author of four volumes of poetry: Magdalene: Poems (W.W. Norton, 2017); The Kingdom of Ordinary Time (W.W. Norton, 2009); What the Living Do (1997); and The Good Thief (1988). She is also the co-editor of a book of essays, In the Company of My Solitude: American Writing from the AIDS Pandemic (1994). Her poems have appeared in The New Yorker, The Atlantic, Poetry, Agni, Ploughshares, Harvard Review, and The Partisan Review, among others.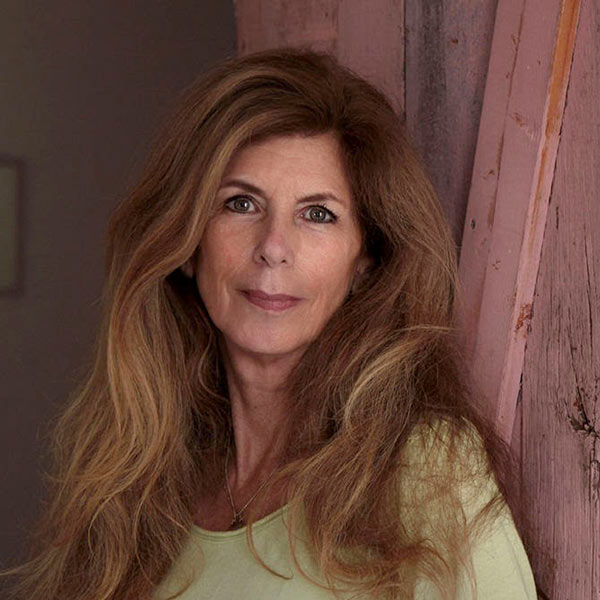 PHOTO CREDITS:
(V) Troy Montenieri; (Ross Gay) Natasha Komodo; (Celeste Lecesne) Shervin Lainez
Lion's Roar Foundation is an independent, 501(c)3 nonprofit organization in the United States, and a not-for-profit, charitable organization in Canada. We are mission-driven and community-supported.